Roger Yaworski, SJ
Roger Yaworski, SJ, was born in rural Saskatchewan and joined the Jesuits in Guelph in 1960. He was ordained a priest in 1971. He did graduate studies in theology and psychology at the Graduate Theological Union in Berkeley. He most recently returned to Guelph in 2007 having spent the three previous years at Loyola University Medical Center in Chicago as a chaplain. He was an accredited CPE supervisor. Previous work experience has been university and prison chaplaincy, novice director, formation director, assistant to the Provincial and Director of the Development Office. He claims that each time he returns to Guelph, it gets better.
Eric Jensen, SJ
Eric Jensen, SJ, entered the Jesuit Noviate in Guelph in 1958, after teaching high school for a year in Montreal, where he was born. He has an MA in English Literature from St. Louis University, and has taught at Loyola High School in Montreal and St. Paul's High School in Winnipeg. Of his thirty years in Winnipeg, sixteen were spent at St. Ignatius Church, the final ten years as Pastor, when he helped set up the parish's Adult Education Centre. He returned to Guelph in 2002, working at Loyola House, where he directs retreats and the Spiritual Exercises of St. Ignatius. In his spare time he paints and writes. He is the author of Entering Christ's Prayer (Ave Maria Press).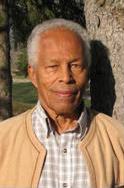 Bill Clarke, SJ
Bill Clarke, SJ, a Jesuit, has been doing the ministry of spiritual accompaniment of individuals and communities since his ordination as a priest in 1966. He came to Guelph in 1980 to be part of the Ignatius Farm Community of which he was the director for a number of years. Bill has been a chaplain and friend to the l'Arche communities for over thirty years. He joined the directing team here at Loyola House in 2002. Since then he continues the directing and preaching of retreats in other parts of the country and the world. He is the author of The Face of Friendship (Novalis, 2004) and Enough Room For Joy (edited, Novalis, 2005).
---
Bernie Carroll, SJ
Born in Montreal, Bernie grew up in a bilingual family. He entered the Guelph Jesuit Novitiate in 1959 and was ordained in 1971. He did graduate studies in Theology and French and has taught in both highschool and university in Regina, Saskatchewan. He has also been a Campus Minister, Vocation Director, Assistant Novice Director, staff member at Loyola House and at Anishinabe Spiritual Centre (Espanola), Pastor of Holy Rosary Parish (Guelph), and most recently Director of the Canadian Shrine of the North American Martyrs (Midland) where he was honoured on his departure with an Eagle Feather for his ministry among the indigenous people. He is very happy to return to Spiritual Exercises ministry in Guelph.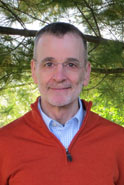 Paul Panaretos, SJ
Paul was born in Detroit, Michigan. He entered the Chicago-Detroit Province of the Society of Jesus as a priest. Paul did an internship in the Spiritual Exercises as a novice and remained involved with them in retreat, parish and spiritual accompaniment ministries with laity and clergy. He earned theological degrees from Yale and Loyola-Chicago. Paul enjoys swimming, walking, cooking and theatre. He joined the retreat staff in 2016.
Yvonne Prowse, MA
Yvonne Prowse, holds a masters in spirituality and spiritual direction from Fordham University. She is the former director of the Jesuit Volunteer Corps Southwest, and has worked in social justice, peace and environmental ministries for over 25 years. Yvonne has practised and worked extensively with Ignatian Spirituality and most recently is bringing its wisdom to the contemporary ecological crisis. A Roman Catholic, she has also studied and practised with teachers in indigenous spiritualities and finds bridges between them expressed in her own spiritual practice. Committed to the Ignatian contemplative approach to spiritual direction, she helps people to focus on and deepen their relationship with the Divine.
---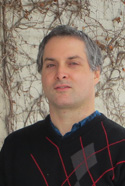 Daniel Leckman, SJ
Born in Laval, Quebec, Daniel found God during his years studying at History and Russian Studies at McGill University. While doing a second degree in Community Economic Development at Concordia University (Montreal) in 2006, he discovered his vocation to become a Brother in the Society of Jesus. Since joining the Jesuits in 2009 he has lived in Guelph, on a Native reserve (Wikwemikong, Manitoulin Island), Caracas (Venezuela), and Toronto, where he completed a Masters in Theological Studies (MTS) at Regis College. He joined the Ignatius Jesuit Centre as a spiritual director in 2015.
Greg Kennedy, SJ
With a PhD in philosophy (University of Ottawa), a Masters of Divinity (University of Toronto), a Masters of Theology (Pontificia Universidad Javeriana, Colombia) and several callouses on his fingers from guitar playing, Greg Kennedy SJ has come to the philosophical-theological conclusion that God speaks most clearly through meaningful, human conversation, good music and gentle trees. A Jesuit since 2006 and a priest since 2015, Greg returns to Ignatius Jesuit Centre after various, interspersed occasions of working on the farm and studying and collaborating in Loyola House. His recent two and a half years in Colombia uncovered his latent, Latino soul and his love for the Spanish language.