Roger Yaworski, SJ
Roger Yaworski, SJ, born in rural Saskatchewan, joined the Jesuits in Guelph in 1960. He was ordained a priest in 1971 and did graduate studies in theology and psychology at the Graduate Theological Union in Berkeley. He returned to Guelph in 2007 having spent three previous years at Loyola University Medical Center in Chicago as a chaplain. He was an accredited CPE supervisor. He has been a university and prison chaplain, novice director, formation director, assistant to the Provincial and Director of Development for the Jesuits in Canada. He claims that each time he returns to Guelph, it gets better and he looks forward to the next chapter of his life at 80 years of age.
Eric Jensen, SJ
Eric Jensen was born in Montreal, graduated from Loyola College, taught at Catholic High School of Montreal, and joined the Jesuits. He has an MA in English Literature. He studied theology at Regis College, Toronto, and did Tertianship with John English. He taught at Loyola High School (Montreal), and St. Paul's High School (Winnipeg). He spent 16 years at St. Ignatius Parish (Winnipeg), ten as Pastor. In 2002 he returned to Guelph as a spiritual director. He authored Entering Christ's Prayer (Ave Maria, 2007), Ignatius Loyola and You (Novalis, 2018), A Passionate Jesus in Holy Week (Novalis, 2021), and From Forgiveness to Healing (Novalis, 2022).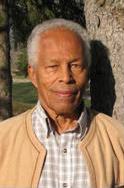 Bill Clarke, SJ
Bill Clarke SJ has been doing the ministry of spiritual accompaniment of individuals and communities since his ordination in 1966. He came to Guelph in 1980 to be part of the Ignatius Farm Community; since then has been a chaplain and friend to many l'Arche communities. He joined the directing team at Loyola House in 2002 where he continues to accompany individuals and communities here and elsewhere in the country. He is the author of The Face of Friendship (Novalis, 2004).
---
Bernie Carroll, SJ
Bernie grew up in a bilingual family in Montreal, entered the Jesuits in 1959 and was ordained in 1971. After studies in Theology and French, he taught in both high school and university in Regina, Sask. He has spent many years in Campus, Vocation and Formation ministry, also as a staff member at Loyola House and at Anishinabe Spiritual Centre (Espanola), as Pastor of Holy Rosary Parish (Guelph) and Director of the Canadian Shrine of the North American Martyrs (Midland). He returned to Loyola House ministry in 2016 with a special interest in the legacy of Pierre Teilhard de Chardin.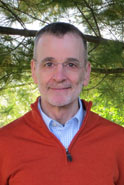 Paul Panaretos, SJ
Paul was born in Detroit, Michigan. He entered the Society of Jesus as a priest. He is a member of the United States Midwest Province. Paul did an internship in the Spiritual Exercises as a novice and remained involved with them in retreat, parish and spiritual accompaniment ministries with laity and clergy. He earned theological degrees from Yale and Loyola-Chicago. Paul enjoys swimming, walking, cooking and theatre. He joined the retreat staff in 2016.
---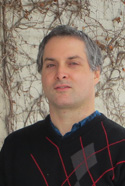 Daniel Leckman, SJ
Born in Laval, Quebec, Daniel found God during his years studying at History and Russian Studies at McGill University. In 2006, he discovered his call to become a Jesuit Brother. Since joining the Jesuits in 2009 he has lived in Montreal, Guelph, at Wikwemikong (Manitoulin Island), Caracas (Venezuela), and Toronto, where he completed a Masters in Theological Studies (MTS) at Regis College. He joined the Ignatius Jesuit Centre as a spiritual director in 2015.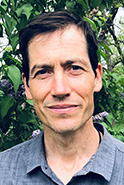 Greg Kennedy
Greg Kennedy would like best to describe himself as a poet…someone attentive to beauty and mystery. His advanced degrees in philosophy and theology have sharpened his love of asking the kind of questions that open up growth in freedom. Originally drawn to the Ignatius Jesuit Centre by its organic agriculture, Greg has lived and worked here full time as a spiritual director since 2017. His spirituality is Creation-based, taking seriously the joys of being embodied/incarnate in a world full of beauty and challenge. Walking is his favorite way of getting around and he enjoys playing guitar when he sits down.